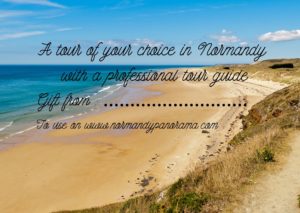 You're searching for a nice present to offer to your parents, children, husband, wife?
Offer to your loved ones, a nice present for Saint valentine's day , or a birthday a tour in Normandy!
WIth this gift card, you can choose 100, 200,400€ or customize the price for your card.
Once you buy the gift card, you will receive  a code to use in order to book the tour of your choice whenenver you want to.
The +:
The card do not expire.